Posted on
By Gearhead Outfitters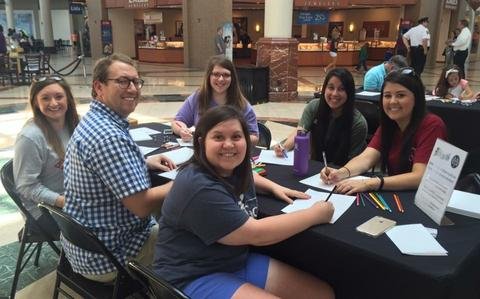 Community service is at the heart of Gearhead Outfitters. We strive every day to serve our customers and our community and we look to our employees, friends and customers for great causes to be a part of.
This year, on Armed Services Day, our team came together to host our second annual letter-writing event and donation drive for our military. Our donations and letters will then be sent to a non-profit organization for care packages to deployed military members, veterans, new recruits, wounded warriors and care givers.
Gearhead Teammates!
Thank you to everyone who supported the event! It would not have been a success without you! A special thanks to The Mall at Turtle Creek, St. Bernards Hospital, NEA Baptist Hospital, Jonesboro Family Dental, Woodruff Family Dental, Art Advertising, PakMail, Master Print Group, Nestle, Cupcakes at Turtle Creek, and Chic-fil-a for your donations and support.
We collected more than 400 letters!
This year, donations included:
60 pairs of socks
64 packs of tissue
41 pairs of hand warmers
24 travel-sized deodorants
8 large packs of batteries
112 travel-sized containers of floss
130 tootbrushes
65 bottles of toothpaste
100 tubes of lip balm
100 travel sewing kits
6 boxes of stationery
400 letters
If you have an organization you are passionate about and would like more information on how to become an event partner, please visit http://www.gearheadoutfitters.com/pages/gearhead-gives.
#GearheadGives