Posted on
By Gearhead Outfitters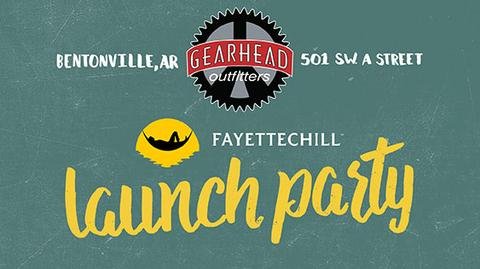 "The good stuff isn't on a trail, or in a book."
— Dan Nash
Join us at Gearhead in Bentonville, Thursday September 29, from 5:30 to 7 p.m., as we celebrate Fayettechill's Fall Launch with one of their most adventurous chill athletes, Dan Nash. Nash is the founder of Satori Adventure and Expeditions and will be joining us in the shop to talk about exploring the great mountains of the world and some of the most interesting areas of our own Ozarks.
We are very excited to have Dan with us. His team is passionate about exposing new people to the Ozarks. Dan likes to take people off the grid to the most rugged and beautiful parts of Arkansas. He guides all types of treks, some moderate and strenuous and some more casual and family-friendly
.
He has also led trips on five continents and in 22 countries, in the most rugged and wild places on Earth. Some of the highlights would be Patagonia, Nepal, Tibet, Iceland, Africa, Beirut and Alaska.
We will also be featuring the launch of Fayettechill's new fall line! Fayettechill will be on hand to talk about their designs and offer some free giveaways.
And, as always, our knowledgeable Bentonville staff will be on hand to answer all your questions about gearing you up for your next adventure.
For more on our event, visit our event page on Facebook!
For more information on Dan Nash, visit hikingtheozarks.com.