The start of my thru hike of the Ozark Highlands Trail has finally arrived! In the last few weeks, I have been acquiring the gear needed to complete my goal of setting the unsupported speed record. I've been working my system over and trying to be as efficient as possible. Preparation is sometimes just as exciting as the actual trip.
I'm planning on putting in some extremely long days, so my goal for this hike is to go as light as possible. I am stripping everything down and sticking with just the essentials. This will be a relatively short hike so some of the extras that usually accompany me will be left behind, such as clothing and bedding accessories. Below you will find my gear list along with my reasoning behind each item. As you will see, it's important to carefully think about each piece of gear that you decided to bring with you on any thru hike.
Pack:
Piltdown Packs Hustle — Knowing that I needed to pack light and move quick, I was in the market for a daypack. After talking to the fine folks at Gearhead Outfitters, I was sold on the Hustle. It's sturdy, small (in relation to your average pack) and has all the accessories I could need for my trip. Every trip I take, I find the perfect pack first then I make my gear accommodate the pack. If I were to gather my gear first then find a pack, I would undoubtably bring more things than needed.
Shelter:
MSR Hubba NX 1 person tent — I thought long and hard about the shelter I wanted to take on this trek. It was a struggle between being comfortable at night vs carrying more weight during the day. I could have packed a hammock, hoped it wouldn't rain, and dealt with being extremely cold at night, but then I wouldn't get any sleep. I could have bought a tarp tent and saved on weight and space, but I didn't want to throw down that much dough and have to fight condensation in the morning. By sticking with the tent, I forwent space and weight but I have a solid and reliable shelter, and at the end of the day, that is more important to me than a few ounces.
Sleeping System:
Mountain Hardwear HyperLamina Spark sleeping bag — I debated between taking this bag or my Therm-A-Rest sleeping bag liner. I decided that I didn't want to risk being uncomfortably cold at night so I went with the bag. But for a 32 degree bag, it is super lightweight with great loft. It shouldn't have even been a question.
Therm-A-Rest Neo Air Lite sleeping pad — Although these things are a pain to air up, at the end of a long, hard day, it is way better than trying to sleep on solid ground. And compared to traditional roll up mats, this thing takes up a fraction of the space.
Footwear:
Brooks Cascadia 10 trail runners — This is my first go at trail runners. I have done some short day hikes with them and have ran more than 150 miles and so far, I can't complain. I'm worried about my ankle strength since I have rocked mids on all my other hikes, but these things are lightweight and dry a lot faster than your traditional boot.
Fits Medium Hiker Crew socks — No questions here. Fits are my go to sock brand. They have protected my feet on the Camino de Santiago and the Appalachian Trail. If that's not enough miles to test your favorite socks, then I don't know what is!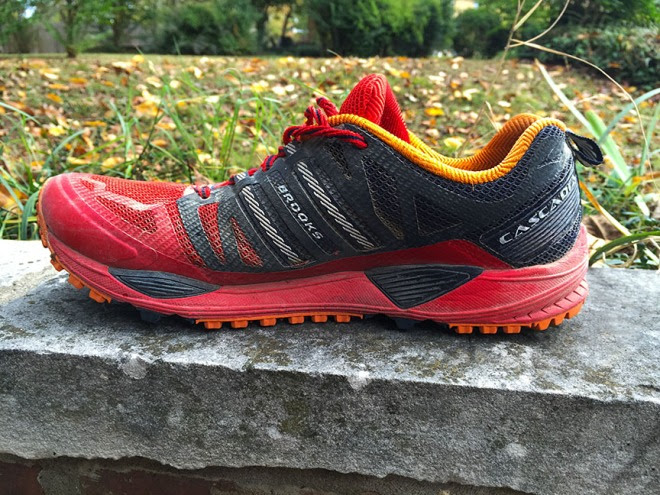 Clothing:
Icebreaker Oasis 1/2 Zip long sleeve shirt — I'm a big fan of Merino wool. It will keep you warm when it's cold and cool when it's warm. It also doesn't hold onto odors as much … which can be a good thing when spending days out in the backcountry.
Mountain Hardwear Tech Tee — This is a lightweight, moisture wicking tee. Perfect for the middle of the day when it's too warm for the long-sleeve.
Prana Zion pants — These pants fit nicely and have a little stretch to them allowing them to move with you. But most importantly, they are pretty tough. I am going with a more rugged pant because I anticipate the trail to be a little overgrown in places and I want to protect my legs.
Mountain Hardwear Ghost Whisper Down jacket — No questions here. For its warmth, this is the lightest jacket on the market. It is also water treated, so if it gets wet, it will still maintain its thermal capabilities. Every hiking trip, no matter what time of the year, needs a good down jacket.
Mountain Hardwear Plasmic rain jacket — Nothing too special about this rain jacket. It's just a necessity on every trip.
Sax underwear — I have always been a fan of Exofficio underwear, but I decided to give the Saxx a go. They are super comfortable to wear but I would like to see how they do multiple days in a row. I may pack a pair of my Exofficio just in case.
Accessoires:
Sawer water filter — I became acquainted with this bad boy on the Appalachian Trail. This is the lightest, smallest, quickest producing water filter I have ever seen or used. I have a feeling this is going to be my go-to water filter for all my hikes … unless someone can convince me otherwise.
Black Diamond Trail Back trekking poles — This is my first go with Black Diamond. The two main things I look for in trekking poles is aluminum and a flip style locking mechanism, and the the Trail Backs have both. Now, carbon fiber and carbon composite trekking poles are lighter, but when they bend, they usually break. Aluminum poles are heavier but when the poles take a twist, you simply bend them back. As for the locks, spring loaded or ones that twist usually wear out sooner. The flip locks squeeze the telescoping poles down and, in my opinion, are easier to fix. Also, the Trail Backs are quite a bit cheaper for relatively the same quality then their more expensive counterparts. And as a side note, I believe trekking poles are the most underutilized hiking tool in the industry. People either use them incorrectly or forgo them all together and I think it is one of the biggest mistakes.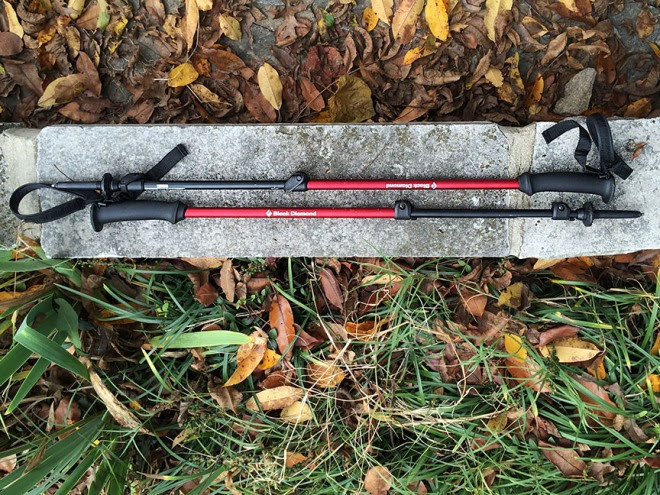 Petzl Tikka+ headlamp — I will be pulling some early mornings and late nights, so a good headlamp is crucial.
Sea-to-Summit Compression Dry Sack — A compression sack that also acts as a dry sack … I don't think I need to say anymore on that.
Osprey 12L, 3L Dry Sack — Super lightweight dry sacks perfect for keeping clothes and food dry. I am using the 3L sack for my down jacket and extra socks and shirt and I am using the 12L for my food. If I decide to bear-bag, then the sack will keep the rain or dew out and do a better job of containing any odors that might attract an unwanted critter.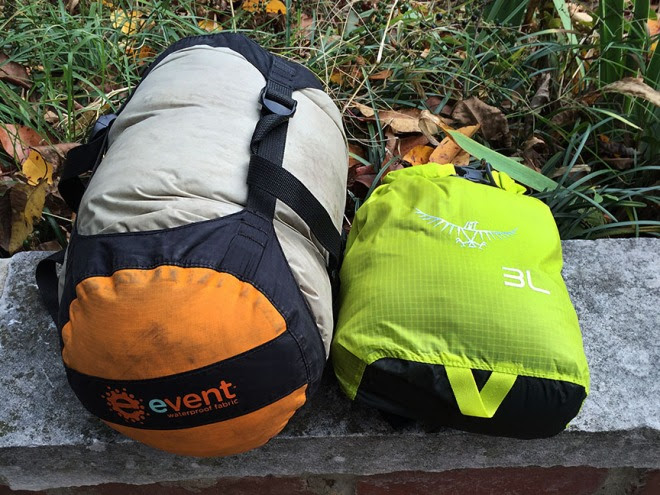 Sunnto Core watch — This is the perfect watch for any hike. It has all your basic functions along with a barometer, altimeter and compass. It will give you elevations, allow you to log multiple trips, and keep you heading in the right direction. The only kicker is it doesn't have GPS, but without it, you get a much longer battery life.
Keep following Gearhead Outfitters on Instagram for updates along the way!