Posted on
By Gearhead Outfitters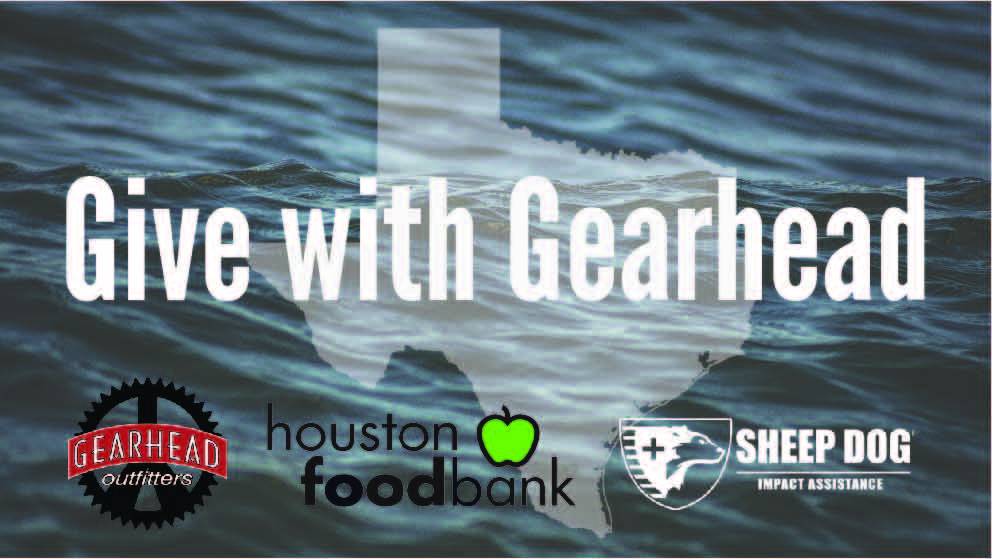 We at Gearhead Outfitters are devastated to learn of the havoc wreaked by Hurricane Harvey. In an effort to give back to our Texas neighbors, every Gearhead Outfitters location will be accepting donations for the Houston Food Bank and the city of Houston, to be sent with local relief organizations throughout the month of September.

If you would like to give, simply bring any approved donations to your nearest Gearhead location and we will take care of the rest.

Here is a list of most-needed, approved items:
Canned meats
Canned fruits
Canned vegetables
Cereal and cereal bars
Boxed pastas
Canned sauces
Gallon bags
Diapers
Baby formula
Dust masks
Cleaning wipes
Laundry detergent
Dish Soap
Hand towels
Trash bags
Scrub brushes
Insect spray
Work gloves
Toothbrushes
Toothpaste
Bandages


If you would like to learn more, or find out how you can help directly, please visit our partner websites:
http://www.houstonfoodbank.org/donate/the-giving-library/
https://sheepdogia.org/