Posted on
By Gearhead Outfitters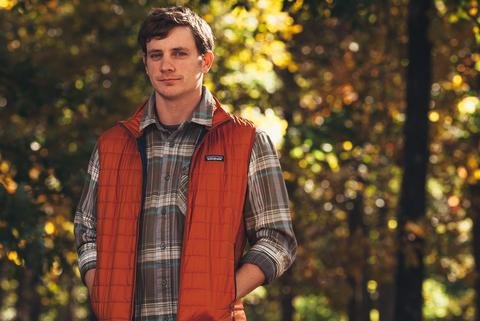 In November of last year, Gearhead Outfitters opened its eleventh store—a second Outlet location in Jonesboro, Ark. Each of our store teams are passionate about the company mission to help our customers live active, fulfilling lives, but they have an atmosphere and culture all their own. Read our interview with Jonesboro Outlet Store Manager, Jackson Spencer, and find out what he thinks makes his store so unique.
Who:
Jackson Spencer, Manager
Location:
Gearhead Outlet Jonesboro
1319 Red Wolf Blvd Suite A
Jonesboro, AR 72401
E: How long have you worked at Gearhead Outfitters? Tell me about your role within the company.
J:
I started working for Gearhead in August 2014 as a Digital Marketing Coordinator. Then I left to hike the Appalachian Trail in April. When I returned, I was hired back on for e-commerce and to help manage the new Outlet location in Jonesboro. I also serve as a brand ambassador for the company.

E: Describe the work atmosphere.
J: We are laid back, but know how to get a lot of work done. We're self-motivated and love interacting with our customers, while also engaging in friendly competition with the other stores.
E: What makes the Jonesboro Outlet unique?
J:
We have a stock room that even Harry Potter would say is too small. Really though, as an outlet store, we have great products at awesome prices. All of our employees are also brand ambassadors or interns for Gearhead, which gives us a different perspective on the company brand. We embrace the company mission fully.
(Jackson outside of the Jonesboro Outlet location.)
E: What does your team do for fun?
J: We try to scare each other and Snapchat our shenanigans.
E: What's one food item you would find in the break room?
J: Shipley's donuts.
E: How do you motivate your team?
J: With competitions to take Jeff (our other store supervisor) out on a date.
E: What is your team's biggest strength?
J: Our biggest strength is how invested we are in the Gearhead brand by being brand ambassadors and interns.
E: Why should people shop at the Gearhead Outlet location in Jonesboro?
J: Because the staff is very friendly and we know our products well. We always are looking out for the best interest of the customer, whether the product is at our store, another location, or if we can special order it.

Stop by and visit Jackson and his team Monday–Saturday, 10 a.m. – 7 p.m., and Sundays 12 p.m. – 4 p.m.