Posted on
By Gearhead Outfitters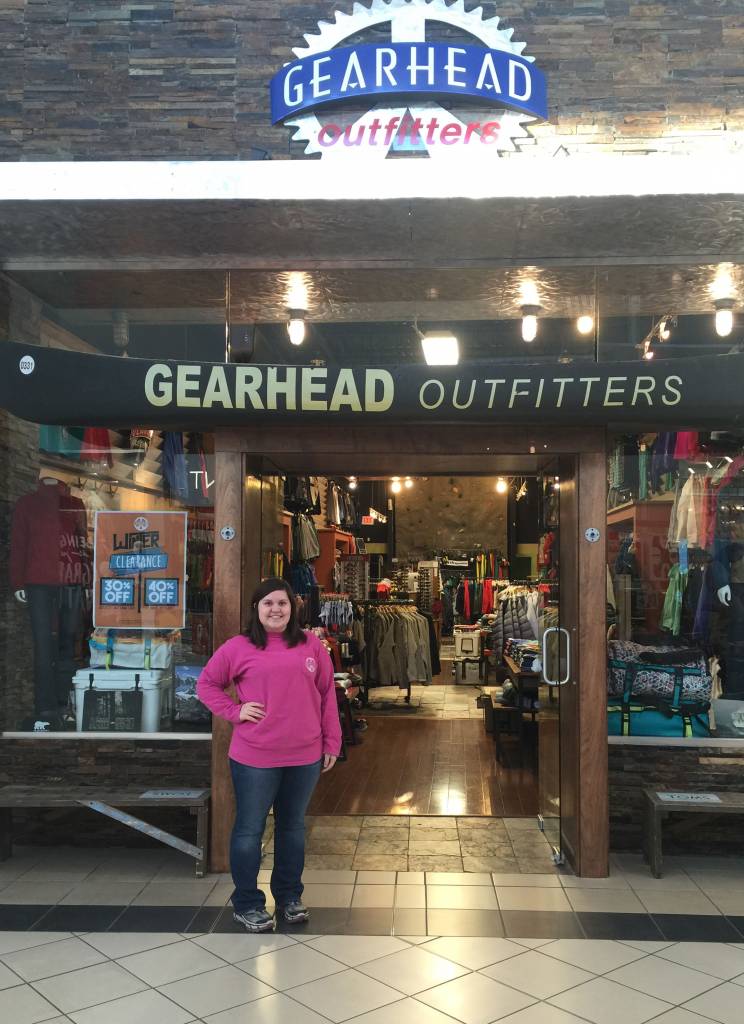 This week we are introducing you to another vital member of the Gearhead team, Kaley Golden, the manager of our Mall at Turtle Creek location.
Each of our store teams are passionate about the company mission to help our customers live active, fulfilling lives, but they have an atmosphere and culture all their own. Read our interview with Kaley and find out what she thinks makes her store so unique.
Who:
Kaley Golden, Manager
Location:
The Mall at Turtle Creek
3000 East Highland Dr., Suite 116
Jonesboro, AR 72401
E: How long have you worked at Gearhead Outfitters? Tell me about your role in the company?
K: I have worked at Gearhead Outfitters for about 5 years now. I started working as a part-time sales associate when I was in high school, and it didn't take me long to realize that this was the place for me. I'm proud to say that I am now the store manager at the Mall at Turtle Creek!

E: Describe the work atmosphere.
K: The work atmosphere at the mall is definitely a positive one! We want to make each day the best day, and we want people to see that and say, "Wow! They're having a great time in there, I want to go see what that's about."

E: What makes your store so unique?
K: Our location was the second Gearhead Outfitters location, and we are right here in Jonesboro where it all started. I love to share our story with people new to the area, or families that are in town visiting their student(s) on campus.

E: What does your team do for fun?
K: Whenever we can get together, we're getting together! We love to play laser tag, go to movies, or just go to dinner. My team is like my second family. Their friendships are ones I will treasure for a lifetime.

E: What's one food item you would find in the break room?
K: Ha ha, you could probably find some Chick-Fil-A or a can of Progresso soup back there right now!

E: How do you motivate your team?
K: I have always believed that people are successful when they are their happiest. I want each member of my team to be excited to come to work everyday, so I try my best to make it a very welcoming and fun environment, and I try to make our relationships open, honest and a little goofy at times.

E: What is your team's biggest strength?
K: I think we have strong communication and organizational skills.

E: Why should people shop at your store?
K: We are passionate about what we do and the brands we promote. We want people to come in our store so we can share that with them.
You can visit Kaley and her team at the Mall at Turtle Creek Location
Monday
-
Saturday
from
10am-9pm
and
Sunday
from
12:30pm-6:00pm
.