Posted on
By Gearhead Outfitters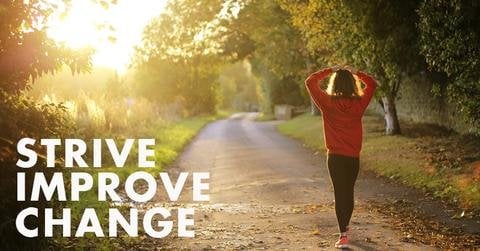 A new year to many people means a new beginning. In early January people are usually talking about resolutions; things they're going to quit and things they're going to start.
Our mission has always been to help our customers live active and fulfilling lives and serve our communities. We've grown as a company over the past 20 years, but we are striving for the same goals in each new community we become a part of. We want to improve day in and day out, and reach our goal of helping you stay active and meet your goals. We want to get to know you, help you find exactly what you're looking for, and then hear your stories about your adventures.
This year we don't have any resolutions to start, but we do want to strive, improve and—when necessary—make a change. We're grateful for how far we've come and where we are. Now, we want to go further. And we want to encourage you to do the same. You don't have to make a resolution to start something completely new. Progress can happen when you realize you've come a long way from where you once were and you can still go further.
Maybe you've made progress by leaps and bounds over the past year, or maybe you've taken several baby steps toward your goals. Both are a success. But we believe you can go further. Take this year, this week, this day and take a step forward from where you are right now.
Strive. Improve. Change.
Then tell us about it. We want to watch you succeed. Seeing and helping others make progress is what we thrive on. We want to hear and share your stories. We want to be inspired to make ourselves better. And we want to help you reach your goals and cheer you on to the next one.
So our challenge for you is to strive, improve and change. Take a look at where you are and how far you've come. And then? Go further.