Posted on
By Gearhead Outfitters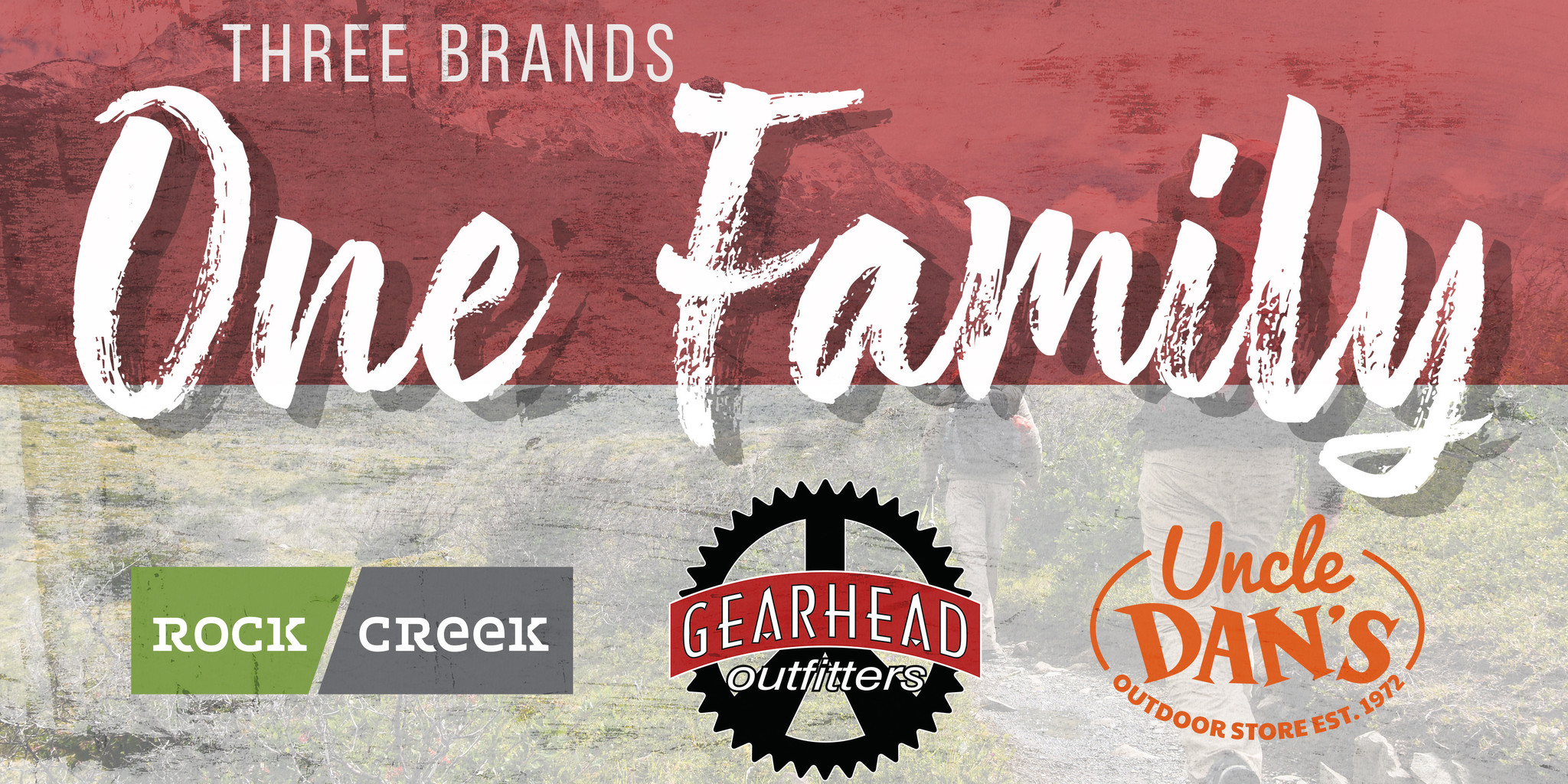 To our Gearhead customers, 
Today our team is excited to announce Gearhead's acquisition of two heritage outdoor specialty retail brands—Rock/Creek Outfitters and Uncle Dan's Outdoor Store. This is a big day for our team, the outdoor industry and all of our customers who have been with us on this journey, whether for one day, or 22 years. 
First, we'd like to say how thankful we are for you. We wouldn't be here today without our customers. Every day we strive to provide the best experience for every one of you. To help you live an active, fulfilling life is our mission, and we hope to never waver in that conviction. 
The opportunity to acquire Rock/Creek and Uncle Dan's has provided a unique opportunity for all three brands to align under similar core values as a family of outdoor specialty retailers. Our highest priority is to steward this opportunity well by maintaining the integrity of these companies, the brands we carry, and to expand the influence of the outdoor industry—all in a greater effort to serve you. 
We are excited and looking forward to the future of this new family of brands. 
It's GO time!
Ted and Amanda Herget