Posted on
By Gearhead Outfitters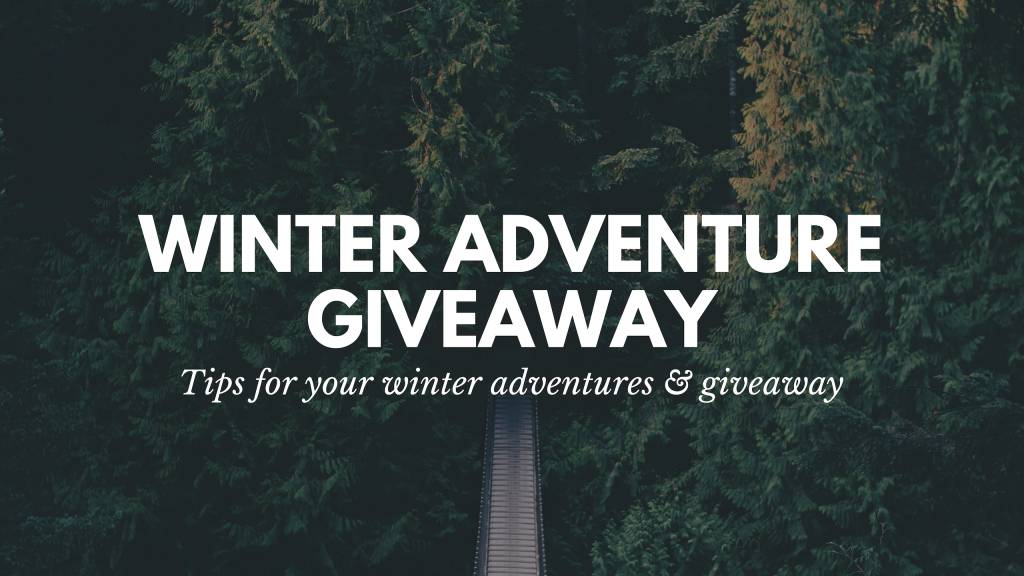 Now that the leaves have mostly fallen and snow has graced us in the south, it's likely we're spending more and more time inside. But winter can offer some of the best outdoor activities. Cozying up by the fire, drinking hot chocolate, and making a homemade soup are arguably some of the best ways to spend cold days. However, there are also ways to treasure the cold outdoors.
Here's how we're going to take on the cold elements, plus a fun giveaway with our friends at 37 North Expeditions to help you get outside this winter.
"There's no such thing as bad weather. Just bad gear."
Make sure you're prepared for the cold with these tips:
Layer properly — When the temps can range from 30 to 60 in the same day it's easier to pull off a couple layers than to change your whole outfit. If it's slightly chilly you might be able to get away with just a fleece jacket. Fleece is good for insulation, but wind will cut right through it. So if it's a windy day, grab a windbreaker too! If it's getting really cold bring out the feathered pieces. Goose down will be warmer, but synthetics offer other features like retaining their loft and keeping you warm even when wet.
Use the right insulation — Big puffy jackets and soft, fuzzy fleece don't necessarily mean warmth. Keeping warm is easiest with good insulation which means real down feathers, or engineered synthetic insulation that is designed to mimic down. The way a good jacket keeps you warm is by trapping the air your body has heated up, so the quality and type is important for staying warm. The best insulation will vary on your activity and we're always to happy to help you figure out the best option.
Stay dry — It's so, so hard for your body to get warm when it's wet. Those water molecules on your skin will carry heat away fast and it's difficult to get it back. That's why it's important to wear moisture-wicking base layers to pull the water away from your skin before it starts stealing your heat. It's also important to always carry a rain jacket when participating in an outdoor activity, even on sunny days. If the weather changes in a hurry you want to be able to keep the rain out and heat in. Also, the same properties in a rain jacket that make it waterproof will help trap body heat, so it's a great extra layer for when temps drop, wind attacks, or water starts to fall!
Accessorizing — Most heat will try to leave your body through your head, so wear a cap or an ear warmer. Keep your extremities warm with good socks and gloves. These can be functional and fashionable.
Now the fun part — putting all that gear to use!
Our friends from 37 North Expeditions know that winter can be one of the best times to explore and have great trips to suit winter adventures. We've partnered with them to offer a trip for free ($50 value) plus a $50 Gearhead gift card to help outfit your adventure!
To win, simply comment below to let us know your favorite winter activity. We will randomly select one winner to go on a winter trip with 37 North.*
Hike and Cave - 12/29/18

Winter Hike and Winery - 1/5/19

Winter Hike and Ice Skating - 1/12/19

Hike & Trumpeter Swans Viewing - 1/19/19

Horseback Riding & Winery 1/26/19

Hike & Eagle Watch Boat Tour (Hobbs State Park) - 1/26/19
For more information about these trips and others, please visit: www.37northexpeditions.com.
*Trip giveaway valid for one person valued at $50, plus one $50 Gearhead Outfitters gift card. Travel expenses, food and lodging not included unless otherwise stated in 37 North Expeditions trip details. Valid on any 37 North Expeditions trip in 2019. Contest ends 12/22/18. Winner will be contacted via email.