Posted on
By Gearhead Outfitters contributor, Ellen Hakenewerth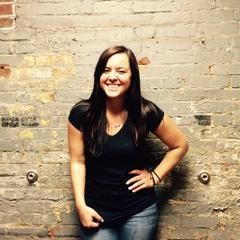 With a new year comes new fitness goals. Whether it's running your first race, losing weight or improving your overall health, most of us will strive to be healthier.
One way women in Northeast Arkansas can do this is through the free program, Women Can Run. Beginning in March, women of all running abilities can participate in the 10-week program to make fitness a priority, maintain a healthy balance in their lives and form lasting friendships.
Meet Jennifer McGinnis, our first Women Can Run blog spotlight!
E: Do you remember when you first started running?
J: I started with a group from the A-State HPESS doing the Couch25K program in the winter/spring of 2013. Seeing that I was pretty OK at pacing myself with the walk/run method, I decided in the Summer of 2014 to give myself a running goal of 150 miles total distance. From that point on I have really enjoyed making new running goals, and every summer I give myself a higher total distance goal. Basically, I figured out what motivated me to keep running when it was too hot to be inside a gym staring at a wall on a treadmill. I enjoy distance running the most!
E: How often do you run and exercise?
J: When it is cold outside, I try to run 1-2 times a week at my gym while focusing on weight training. During the warmer months, when I enjoy running outside, I will run 4-5 days a week.
E: What is your favorite running accessory?
J: I really enjoy my armband. It is so tempting to watch my timer/distance tracker on my running app if I have my phone in my hands. My armband takes that temptation away and lets me focus on my form, breathing and the environment around me. I also love my Asics Gel shoes!
E: What keeps you motivated to keep running?
J: Goals keep me focused and excited about running. Also, anyone who knows me knows that I have a slight addiction to pizza. So, there is that motivation, too.
E: Why should someone participate in the Women Can Run program?
J: Accountability. If you are in the least bit interested in running, it is so much easier to get up off the couch, or just out of your house, knowing there are others counting on you to be there for them like they will be there for you, encouraging each other.
E: What advice would you give to someone hesitant to begin running?
J: Everyone has to start some where. A 12 minute mile is the same distance as a 7 minute mile. Even if you think you're slow or aren't able to run very far, you've gone further than someone who was too afraid to get off their couch. Running may not be for everyone, but if you try it and find that it is something you enjoy, start small. You'll continue to get better and better.